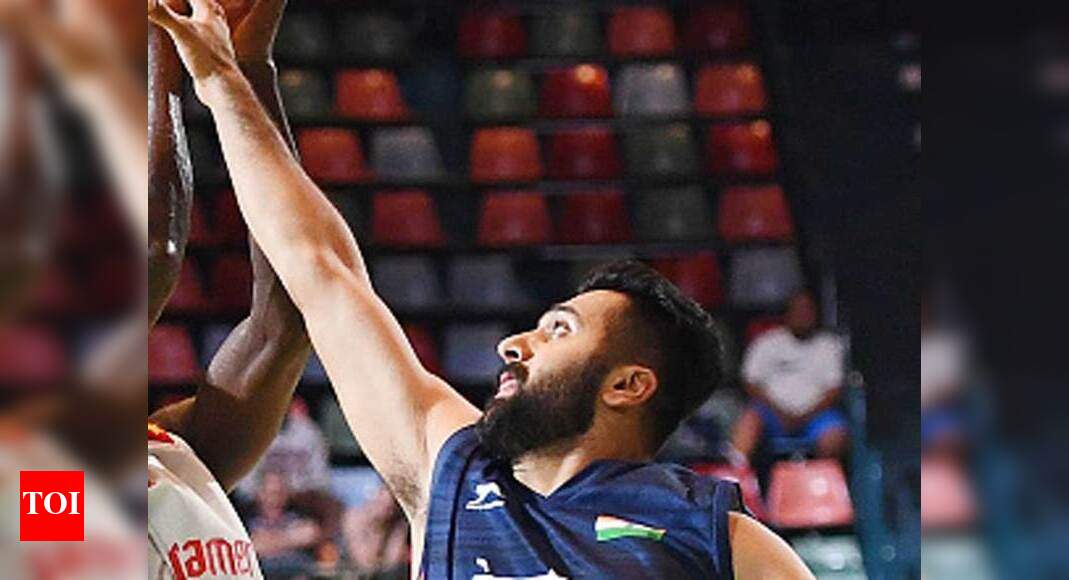 NEW DELHI: It's a double whammy for Indian basketball's leading forward and the 'Most Valuable Player' (MVP) from last year's senior Nationals
Arshpreet Singh
Bhullar. Already facing a one-year suspension since December 26 for his involvement in the ugly roadside brawl in Bengaluru on November 6, on Tuesday came the news that the reigning national champion Punjab team's top-scorer has been banned for four years, effective September 17, by the National Anti-Doping Agency (
NADA
) for testing positive for prohibited specified stimulant, 5-Methylhexan-2-amine.
The ban was imposed by NADA's Anti-Doping Disciplinary Panel (ADDP), which concluded that the explanation offered by the athlete about the presence of prohibited substance in his body system was "unbelievable" and "unacceptable" and it clearly established that the consumption was "intentional" to enhance performance and strength.
Arshpreet, who had once donned the skipper's cap, will remain banned from all kinds of basketball activities till September 16, 2024, when his four-year ineligibility period will conclude.
Basketball's 3×3 format specialist, who had even entered his name in the 2018's NBA Draft, was tested on December 28 last year during the 70th senior Nationals meet in Ludhiana and his urine sample reported adverse analytical finding for the banned stimulant on February 5.
Arshpreet was served the notice of charge by NADA on February 12. Since Arshpreet had failed the dope test for a specified substance, the Ludhiana-based hoopster didn't opt for the optional provisional suspension, which resulted in his four-year ban commencing last week. He had also waived off his right for 'B' sample testing.
During the ADDP's recent hearing, the athlete failed to satisfactorily convince the panel about the presence of banned specified drug in his urine sample.
In his submission, Arshpreet's legal team had pleaded: "He was consuming dietary supplements like GNC Creatine and B Alanine three months before the competition, which might have prohibited specified substance or might be the possible reaction of these supplements that led to adverse analytical finding. He did not take the prohibited substances intentionally".
Arshpreet has been an integral part of the national basketball team since 2017 and participated at the 2018 Gold Coast Commonwealth Games and qualifiers for the FIBA World Cup. In 2018, Arshpreet was allegedly slapped by his teammate Amjyot Singh during the Gold Coast Commonwealth Games (CWG), for which the latter was banned for one year by the basketball federation.